Our daily life revolves around family, friends, work, and other groups we're in.
Communicating with each group can be hectic with family chat group using one app while friend groups using another app. Work and other interest groups such as cooking or jogging are in another app. To communicate with all of them requires opening 3-4 apps and looking for messages in case you missed the message your father asked you to pick up something for the big Thanksgiving dinner. Wouldn't it be nice to have all groups in one app and have tools within the same app to clearly view events, tasks, or interesting articles your sister shared to the family?
BuddyDo does exactly that. With four group types to choose from, you can easily communicate with your family, get in touch with friends and coworkers, and manage your life. Create a group for your family with tools such as Spending and Phonebook. You can also use the basic tools such as Events to plan for family gatherings, Christmas dinner or birthday parties. The Task tool lets you assign duties or chores to family members such as pick up the milk on the way home or do the laundry. Start a poll to decide where to go for the next family vacation! Everyone's voice should be heard.
You can also create a group specifically just for your friends from college and another for work or your team at work. You can start a public group for a specific interest like pets which can be searched when BuddyDo users search for groups to join using Explore.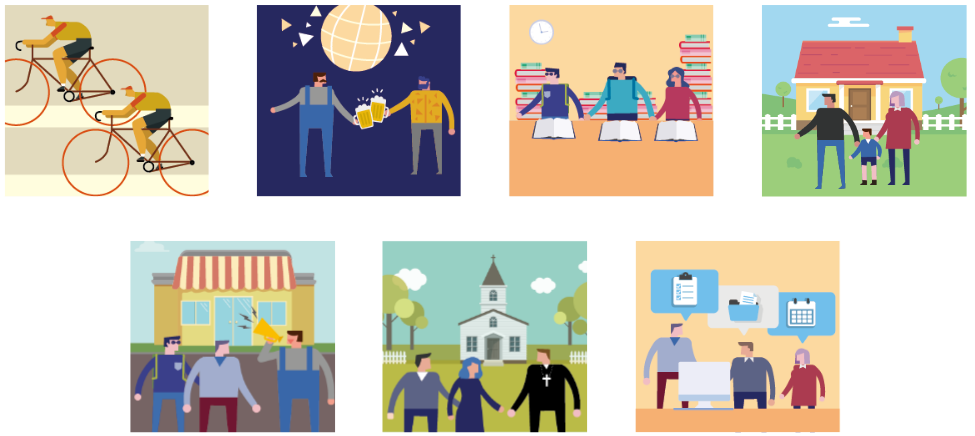 For a larger social organization such as a church or nationwide tennis club, you can start a community to manage daily affairs. A community consists of all the basic tools that can be used community-wide. Within a community, everyone can create groups that are focused on certain topics associated with the community such as Easter bake sale for your church or summer camp for your tennis club.
Add buddies from different groups you're in or within the same community for one-on-one communication.
With one single app, you can talk and interact with your family, friends, coworkers and acquaintances. No more switching from one app to another just to talk to the people that is closest to you. One app CAN have it all!